Friday Reload #31: Twitter, Remarketing, Apple, Content Marketing, Webinars and Much Much More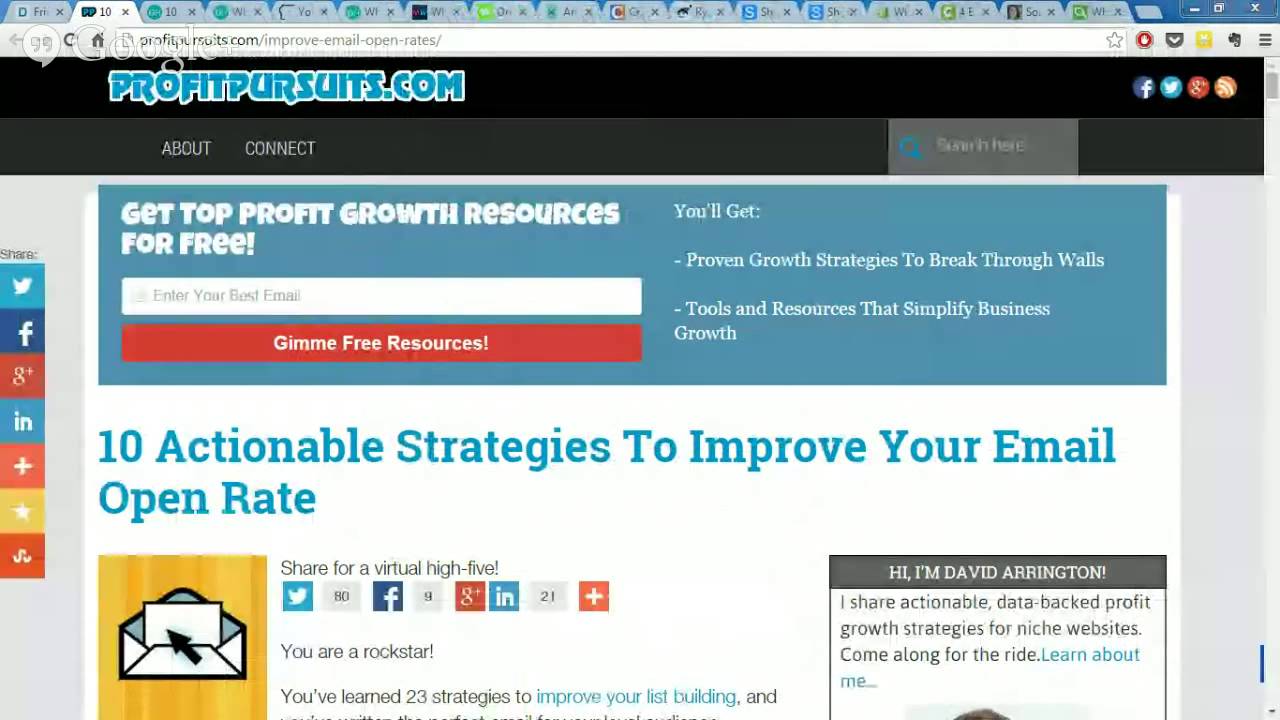 Podcast: Play in new window | Download
Get caught up on what you might have missed in the week with The Friday Reload. We hand-curate the best posts, news and videos of the week.
For the week of December 5th, 2014
Long week in Austin so we're going to keep it short and sweet this week.  A lot of great content to cover!
NEWS RELATED
iAd's entry into programmatic marks a new beginning for the fledgling mobile ad platform that puts it in position to be a true competitor.
Global Web Index's third quarter report shows Facebook is growing slower than its competitors but it's still solidly in the No. 1 position.
Get Jon Loomer's input here.
An unexpected consequence of our love of apps is that now there's just too damn many of them. The app stores are overcrowded, leaving developers desperate for a way to get their games and utilities discovered. That is why the app install ad has become the lifeblood of the mobile platform business.
TOP STORIES
Leadpages spills the goods on all the lessons they learned from doing over 200 webinars in 2014.
Jon Loomer provides different ways to utilize the extremely popular WCA.
Title says it all.
After teaching us 23 strategies to improve our list building, profit pursuits focuses on getting more of those emails read.
Is it content marketing working? Just because something is common, popular, or important doesn't automatically mean that it's working. 1. You haven't refined your strategy. 2. You dont spend much on content marketing. 3. You aren't promoting your content. 4. Your content sucks. 5. You're in a tough niche. 6. You're up against a goliath of a competitor. 7. You haven't waited long enough. 8. You have horrible SEO. 9. Your expectations are too high. 10. You're not having any fun with it.
There's been plenty written about how to create smart digital marketing content. But less attention gets paid to what happens after you click "publish" and whether your videos, infographics, social media posts, and other pieces of content are actually reaching the right people. According to Altimeter, only a quarter of content marketers actually invest in distribution, even though more than half recognize that it's a critical need.
"This. Is. Awesome. I've been on both sides of horrible demos and 100% of the time the reason they were horrible was that the demo wasn't focused on the prospect, but was on the product. I love the suggestion to run the "5-minute Discovery Session" at the start of the demo, with an emphasis on saying "5-minutes" so that the prospect doesn't just say "no, let's get started." The part about getting agreement on their "before" state and their "after" state is awesome. In fact, that's awesome after the sale, too (though keep track of that so you don't have to ask again post-sale, just re-verify) to kick off your Customer Success process with them. And this: "A great demo is really a conversation with your product as the backdrop." … glorious!" – Lincoln Murphy
Tyler Vawser provides 5 steps to effectively set up your own Heat Map based on case studies of over a million clicks. These real world case studies show how to use heatmap data to improve conversions.
TOOL TIME
"To find out which is the best backlink checker I decided to setup a Ahrefs vs SEOMoz vs Majestic SEO vs Raven Tools vs SEO Spyglass test."
Check out a full blog post explaining how to use it here.
Free, beautifully designed logos instantly.  Seen on ProductHunt. Also check out Do it yourself logo builder and Design Rails which uses company name, keywords and categories to generate a logo.
The destination for your people research. "Founded by @bethebutterfly, Archively is used for cataloging people (automatically pulling in social info like Twitter, LinkedIn, etc.). You might describe it as a hybrid of Rapportive + Pocket." – Ryan Hoover
The most comprehensive collection of marketing designs "Want to see all the pricing pages for the consumer goods sites? Done. How about the support pages that get the most traffic? Here you go. The categorization and filtering on this site make competitive/market research so much simpler."  – Adam Sigel 
"After @ryanholiday wrote the excellent Growth Hacker Marketing: A Primer on the Future of PR, Marketing, and Advertising, we approached him about creating a short online course to go along with the book. In addition to the same concepts discussed in the book, the course is enriched with exercises based on the book, a hybrid video-text format and the ability to directly engage with Ryan about anything at all. Additionally – everyone that buys the online course will get a copy of either the Kindle version or physical book sent to them for free." – Ankur Nagpal
Find short, available single-word domain names "It's a searchable and sortable list database of short domain name that updates every 10 minutes." Eric Willis
Back to Stories
Shopify comes out in favor of the popup.
1. Just focus on your subject line. Everything else pales in comparison
2. If you want clickthroughs, then use less content in your email for each link.
3. Transactional emails get more eyeballs. This is an opportunity.
4. In your subject line, be straightforward and explicit about who you are.
1. Don't start with social media
2. Be prepared to hit the ground running
3. Be an active participant (and an active promoter)

Neil Patel has been in a long legal battle and gives you the details plus lessons learned.
HONORABLE MENTIONS