Get caught up on what you might have missed in the week with The Friday Reload. We hand-curate the best posts, news, and videos of the week.
For the week of November 28th, 2014

NEWS RELATED STORIES
Automates ad buying capabilities across its network of over 250,000 mobile apps.
Contributor by Google aims to help publishers monetize their content.
TOP STORIES
Bryan Harris details the steps he used to get over 2,000 subscribers in 10 days using giveaways.
"It was 8:15 a.m. on Monday, September 15th.
My day was completely planned out. I was gearing up to launch the Vault in two weeks and was on a tight deadline.
And then Twitter happened.
I came across a case study by Josh Earl where he showed how he collected over 60,000 emails by hosting a giveaway.
60,000 email subscribers? In 10 days? That completely blew me away.
So I canceled all of my plans and set up my own giveaway.
3 hours later it was live."
He walks through the 3 key steps to creating and promoting a giveaway.
I think the biggest issue service provides have is shitty clients.  Choose better clients, have a better business and create a better life.
This Moz post outlines just how you can select the perfect client for you.  It covers how to qualify a client, and asking the right questions for the prospect.  Included is a list of 13 questions that he always make sure get answered on a call.
"Client/agency relationships are marriages, but marriages start with dating"
Andrew Shotland provides a talk where he stresses the importance of a diversified SEO strategy for local clients.
The key to that strategy is the right audit.  He provided his here.
It's the guiding document for the earlier part of our engagements and almost always surfaces quick wins for both us and the client. That generally means happier clients and longer engagements. Now that audit is available for all of you right here. I wanted this more to be a checklist, so I channeled my inner Annie Cushing and also included how to perform the check as well as suggestions to follow if there is a problem.
You may be stumped as to why you're not ranking well (or at all)…but don't say it's because you tried everything and just couldn't figure it out.
You probably didn't try everything.
I can think of 56 diagnostics you should try if you want to troubleshoot local SEO problems or find missed opportunities. I'll tell you all 56 in a minute.
First, a few points about what this post is not:
It's not a list of every tool. That's what this post is for.
It's not a technical audit (although a few of my suggestions fall into that category).
It's not a tutorial on exactly what to do about what each diagnostic may show you. Many times the next steps will be clear, but sometimes they're tricky. (For maximum detail on action items, get my free guide – or consider my X-Ray service.)
It's broken up into 7 sections.
General
Google Places
Website
Citations
Links
Reviews
My 7-point quick checkup
In this interesting piece of conten,t you'll learn some effective strategies to help you building and activating a large email list.
Here's the layout…
Driving traffic
Converting visitors
Engaging subscribers
Follow says: After surveying 500 online publishers, this company discovered that 81% of editors prefer email pitches over other channels (social media, etc.), and that 85% of editors open pitches based on the subject line. Find in this article almost all there is to know on how to craft subject lines that get your emails opened.
1. Lifestyle, Entertainment and Technology writers take the brunt of your pitches
2. Editors receive 68% of your pitches
3. 75% of publishers prefer subject lines under 10 words
4. 99% of publishers are against "clickbait" subject lines
5. 70% of publishers don't want to see CAPS, emojis, or exclamation points
6. 66% of publishers want you to indicate a standing relationship in your subject line
7. Highlight your key findings
8. 85% want raw data with your pitch
9. Less than 15% of publishers are "very open" to syndications
10. 87% of publishers don't want you to exceed 1-2 follow up pitches
11. 53% of publishers have blacklisted at least one person this month due to a bad pitch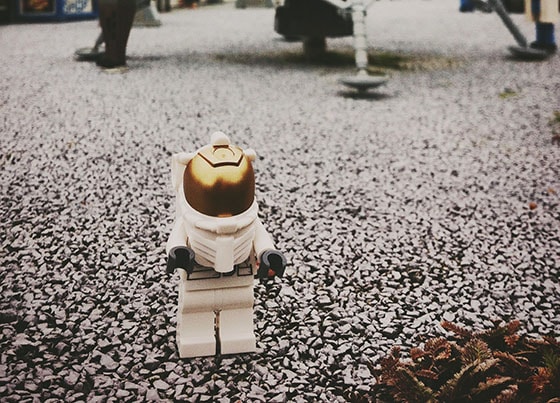 Image by Henry & Jane Rios via Flickr.
We are gonna quote Unbounce directly here.
"LinkedIn has come a long way since its beginnings in 2002.
Though traditionally used to house professional resumes, connect with influencers and find new hires, it's also become a valuable resource for your marketing campaigns – with an audience of over 300 million business professionals, LinkedIn is a hotbed for lead generation.
And I've got the stats to prove it:
Research from Oktopost shows that 80% of leads generated via social media for B2B marketers originate on LinkedIn.
Reachforce data supports the effectiveness of the platform, showing that 44% of B2B marketers have generated leads via LinkedIn.
But how exactly are these marketers using LinkedIn to grow their business and achieve their KPIs?
I had a closer look at their most successful strategies – here are five LinkedIn lead gen tips from the pros."
Here's the five strategies they suggested…
Combine buyer personas with LinkedIn targeting for hyper-relevant ads
Use ad rotation to prevent banner blindness and find your best performers
Find unique ways to use your personal profile
Combine sponsored updates with valuable content
Run an email marketing campaign with sponsored InMail
As our user base grows at LeadPages™, we have the privilege of seeing more and more landing pages created every day.
And as that number of users increases, it becomes clear that more and more businesses and individuals are using landing pages to custom-tailor their marketing messaging to various traffic sources and customer types.
The interesting part? This seems to extend beyond just our user base.
Hiten Shah (co-founder of KISSMetrics and CrazyEgg) recently touched on this in his highly useful weekly newsletter for folks interested in Software-as-a-Service companies, SaaS Weekly:
"I'm noticing a trend with SaaS websites that I love and want to see more of. People are creating landing pages for new feature releases, target audiences and also different ways to describe their product. It's a great tactic for getting incremental sign ups from curation websites like Growth Hackers, Product Hunt, HackerNews and others. It's also good for SEO and paid acquisition."
Here are the 15 landing page trends…
Using the 2-Step Opt-In / Signup Process
Targeting Specific Business Verticals
Deploying Retargeting Ads
Showcasing Customers
Featuring These Two Types of Testimonials
Writing Copy for Decision Makers
Using the Desired Action for Button Copy
Using the WIIWRDIGM Headline Formula
Going Flat
Using Contextual Imagery
Having a Floating Nav Bar
Being Mobile Responsive
Using Video
A High Call to Action
They Make You Think, Wait… Is This a Landing Page?
Check the original post for examples of ALL of the above.
Mike Blumenthal expands on his original post "A guide to call tracking and local search".
So Why Care About Call Tracking for Local Search?
1. Accountability – One of the toughest parts of what we do in local SEO is communicating clearly, concisely, and convincingly the answer to this question from our clients: "What have you done for me lately?" Often we're left educating our clients on NAP consistency, the importance of unique content, citations, and the invaluable nature of reviews on IYP's. Fortunately for us, our clients aren't really interested in learning how to become local search marketers. What they want is more accountability from their local SEO investments in the form of lower funnel metrics that directly impact their bottom line.
With call tracking enabled we can get deeper into the customer funnel and become more accountable search marketers. As a business owner, if my $500 per month local SEO campaign shows me inbound call volume reports alongside the other metrics, I'm able to better account for the ROI of my investment. Add in call recordings that can be reviewed to determine the quality of phone leads coming in, and you've introduced a level of accountability that business owners are craving from their local SEO efforts.
2. Better KPI's – KPI's are a fancy way to say "metrics that matter". For many of us working in local SEO, the Key Performance Indicators we've focused on for years have been based on rankings and traffic. Relying solely on these metrics nowadays, with the advent of personalized search and the rising importance of IYP's like Google+ Local & Yelp, means you're likely missing conversions that your local SEO efforts should get credit for. After all, when someone does a search on Google for a cosmetic dentist and calls directly from the SERP without ever visiting any business website, that valuable phone call isn't fully being accounted for in a rankings/traffic only performance report.
With a better KPI like call volume, we as local search marketers can get a better picture of how well our work is paying off. There are some guidelines on how to best use this data to prove performance. Later in this guide, we'll get more into how to slice up aggregate call data to best avoid counting existing customers.
3. Advanced Features – Modern call tracking platforms include much more "under the hood" than just attribution (i.e. tying calls back to a campaign.) Most platforms come out of the box with advanced features like call recording, advanced call routing/handling, interactive voice response menus, and customizable dashboards. When we surveyed CallRail clients about how they get the most value out of call tracking, an overwhelming number of them talk about how call recordings have helped them identify training opportunities for people answering the phones. Others have pointed out that by implementing a 15-second greeting at the beginning of the call they were able to significantly reduce the amount of time employees spent on the phone answering repetitive questions.
As the Swiss army knife is versatile, so are modern call tracking platforms. Combined with built-in integrations with Google Analytics, CRM platforms, and open API's, the permutations of what you can do with your inbound phone calls are numerous.
The Main Concern: NAP Consistency
By far, the number 1 most cited concern with using call tracking in local search campaigns has been the risk it poses to NAP Consistency. I share this concern and fall on the more conservative side of the fence. After spending countless hours, resources, and money to clean up bad citations, create new ones, and optimize existing ones the LAST thing any local SEO marketer wants to do is introduce a contradictory data point into the mix.
Unfortunately, many call tracking proponents have largely dismissed this concern, stating that the easy solution to this is using JavaScript code to swap out phone numbers. For those of you who aren't aware, this technique requires a pool of tracking numbers that are dynamically inserted on a website and tied to a visitor's website session. This is a brilliant technique that has a perfect use case: paid advertising campaigns. It's also great to use as an SEO tactic for businesses (like many e-commerce sites) that aren't concerned with NAP consistency. While I have seen this technique (Dynamic Number Insertion) used in conjunction with local SEO campaigns, it is not one I'm willing to fully endorse quite yet. The margin for error when using DNI for local SEO is large. Also, until we have an explicit statement from major search engines that this technique is completely kosher for local businesses to track calls from organic visits, it's better to go the foolproof route outlined below.
Other Concerns: Number Portability, Vanity Numbers, Dirty Numbers & Taking Credit Where Credit Isn't Due
Contributor Larry Kim has compiled his top paid search articles of the year in this column at Search Engine Land. Don't miss these useful posts!
It's a monster list and I included key takeaways because I love you guys.
AdWords
Key Takeaways
The first thing Rocco hits on is self-explanatory to paid search pros but is easy to miss for the novice, and that's the fact that AdWords is much different now than it used to be. Strategies and tactics that were one highly effective could very well be outdated today.
Rocco also touches on the almost inevitable feature creep that can ruin even formerly high-performing AdWords accounts. Remember – just because a tool or feature is available doesn't mean you have to use it.
Key Takeaways
If you learn just one thing from Frederick's article, it should be that integrating AdWords data into Google Analytics can help you track more complex conversion paths. As we all know, users rarely take the path of least resistance between arriving at your site and ultimately converting, so understanding often-complex conversion paths is essential.
Key Takeaways
Ever tried to win an argument by making your opponent mad? Do the same with your PPC ads. One of my top 10 PPC hacks is manipulating your prospects' emotions with your ad copy, a remarkably effective strategy that can yield impressive results. Read how to do this, and much more, in the post.
Conversion Rate Optimization
Key Takeaways
Reiterating a point I've made repeatedly in the past, Walker advises against focusing on the small stuff like changing button colors. Sure, testing for these optimizations certainly has its place, but it shouldn't overshadow the bold changes that could yield real results.
Key Takeaways
It's hard to condense this excellent guide to a single takeaway, but one recurring theme everyone should remember is that failing to account for user expectations is probably the fastest way to tank your conversion rates. If you promise a user something, you'd better follow through and deliver what they expect.
Key Takeaways
Don't believe everything you read on the internet, especially when it comes to conversion rates. It's that simple. Like a game of telephone, it doesn't take long for well-intentioned advice to spread like wildfire and end up doing more harm than good.
Paid Social Advertising
Key Takeaways
Although Facebook has become largely useless for organic purposes, it's a powerful platform for paid advertising. Fortunately, you don't need to be heir to the Rockefeller fortune to see a return on investment from Facebook advertising, so check out the data Brian presents in this post and then get to work.
Key Takeaways
It's time to fundamentally reevaluate what display ads can do for your business. Rather than think of display ads within the context of traditional advertising, instead think of your display ads as extensions of your existing content production calendar and a means to generate conversions faster, drive influencer awareness, and increase your social footprint.
Key Takeaways
In today's media environment, great content simply isn't enough anymore. The "build it and they will come" mindset can be a long, painstaking process that might not even yield any real results. Start creating content with remarketing in mind and get ready for a tsunami of satisfied readers clamoring for more of what you're offering.
Key Takeaways
If you know your target audience well enough, the sky's the limit when it comes to ad targeting. Sure, Swichkow used this to hilarious effect with this elaborate yet inexpensive prank, but the experience demonstrates how highly segmented paid social targeting can be one of the most effective ways of reaching audiences with niche products or services.
PPC Industry News
Key Takeaways
While Facebook and Twitter offer marketers an invaluable insight into users' lives, Pinterest promises something few other platforms can offer – a glimpse at their desired future. Pinterest users exhibit levels of intent rarely seen on other social networks, and this data could prove hugely influential to marketers seeking to understand where users want to be in the future, not just where they are today.
Key Takeaways
Although the prospect of unprecedented targeting options offered by Atlas had marketers practically salivating, this New York Times piece also raised some valid questions about Atlas' impact on user privacy and the perception that user data is being sold to the highest bidder. Facebook may well be standing on the precipice of a truly game-changing technology, but Mark Zuckerberg's cavalier attitude has burned him in the past. Will history repeat itself? Only time will tell.
Key Takeaways
Although this move could have beneficial impacts for some advertisers, the lesson here is that Google can — and does — change the rules of the game frequently. The outcry over this move wasn't as loud as those of previous announcements, but it's important to remember that if we want to play in Google's sandbox, we have to abide by the rules – even those we don't care for.
TOOL TIME
Seen on ProductHunt, this nifty little tool helps you generate business names.  Get your creative juices flowing!
Seen on ProductHunt, this is a "Subscription-based resource for 115,000 video stock footage, looping motion backgrounds, special effects and more. Instead of paying high fees per clip or collection, a Video Blocks subscription allows you to download an unlimited number of multimedia clips for one low monthly fee of $79 a month or $99 a year.
Unlimited access to the entire Video Blocks archive which is royalty-free for all types of projects. There are no download caps, so you may download and use as much content as you need."
A free WordPress plugin to improve grammar, spelling and audience matching.
Although there are many debates about exactly what growth hacking is, it's a thing. Every web and mobile app business worries about user acquisition, distribution, retention, and more. This growth hacker resource guide covers it all. We've put together a list of over 300+ books, articles, tools and more to help with everything growth!
Scheduling group meetings?  Make it easier.  Currently free.
A FEW MORE STORIES
Each year, the typical customer pays New Relic 14% more than last year. In industry parlance, this is called negative revenue churn. Negative churn an incredibly attractive attribute of a business because it means if the company were to cease spending money to acquire new customers, the business would still grow at a 14% CAGR.
Learn more about 'negative churn' in this post.
In the consumer Internet business, we hear lots of talk about retention hacking – the tricks you can use to keep your customers around. But I've often wondered whether this type of artificial virality is the right goal for startups to pursue. It reminds me of the pick-up artist who flirts with as many potential partners as possible without ever making anyone stick around for too long.
Instead, I suggest approaching retention hacking not as flirtation but, rather, as an effort to build strong, lasting marriages.
Here are five tips for developers who wish to foster long-term relationships between products and users:
1) Think of social networks as force multipliers
2) Find your magic assets
3) Stop churn with "coming soons"
4) Keep costs in balance with benefits for users
5) Cast an anchor for a better future
A really great list of 20 strategies to grow on social media from 20 super experts in the field. The article not only goes beyond the usual advice you find here and there, but it also lists some tips and tools to use to help you outperform.
HONORABLE MENTIONS
Other good stories worth checking out.
– Generating business leads in the B2B industry is not easy at all. How do you best allocate your resources? What tactics do you use? What tactics do produce tangible results? This incredibly in-depth research aims to answer the questions.