Get caught up on what you might have missed in the month with The Monthly Reload. We hand-curate the best posts, news, and videos of the month.
For the month of February 2015

NEWS RELATED
As Pinterest's monetization plans materialize, the social network is pulling the plug on affiliate networks. Pinterest warned select "power pinners" this evening that it will now "automatically remove all affiliate links, redirects, and trackers on Pins." According to an email forwarded to VentureBeat, Pinterest began removing these links today and specifically targeted links from popular affiliate networks RewardStyle and Hello Society. This is not the first time Pinterest has banned affiliate networks, but the company has never issued a total ban.

Google has just announced a major update to Google My Business that finally rationalizes photos and their use across all of the places where your listing is shown. From the post: Starting today, you can tell us which image you'd like to appear when customers search for your business on Google. Just log in to Google My Business on the web or in the Android or iOS apps, and visit the Photos section. While you're there, you can also give your business a fresh look online by updating your profile, logo and cover photos.
Adblock Plus has been taking money from major tech companies to have their ads unblocked. Google was the first company revealed to have paid for whitelisting with the popular advert blocking extension for Google Chrome and Mozilla Firefox, but now it appears that Amazon and Microsoft have also paid Adblock Plus for whitelisting. The Financial Times (paywalled) also reports that Taboola, which provides sponsored links to third-party sites, is paying not to be blocked. Ad-blocking software often courts controversy. Adblock Plus is among the services that have been subject to repeated criticism and legal action from companies concerned about the damage it is doing to their revenue.
Since acquiring Bizo last August, LinkedIn has now integrated Bizo's lead gen tools to expand its Marketing Solutions portfolio.
JMetrics just released some new research on e-commerce growth patterns. What we found is that top quartile companies dramatically out-perform their peers. Here are a few highlights:
Top performers acquire new customers 2x faster
Top performers have an AOV 36% higher
Top performers have 2x the lifetime # of orders
Top performers get 50%+ revenue from repeat purchases
Top performers have 5x Customer Lifetime Value
TOP STORIES
Hiten Shah outlines 7 lessons learned in his 12 years doing content marketing for Crazy Egg, KISSmetrics, and Hello Bar.
Content = Marketing
People ignore ads but the love great content
Content Marketing can be reverse engineered (and even imitated too)
Headlines are everything – they get people to click
Organic search is the top traffic source for content marketing
Content helps you tell your story
Content creates conversion opportunities
If you're serious about getting results from your content, there are 3-steps you need to know. Step #1: Find content with a proven track record of attracting backlinks, social shares, and first page rankings. Step#2: Make strategic improvements to that content. Step #3: Promote that content via email outreach (today's post has A LOT of info on this step).
With 172 employees, a current valuation of $3.5 billion, and $200 million in funding, Stripe is now processing billions of dollars a year for thousands of businesses, and the company is well on its way to fulfilling the goal as expressed on the company's website—increasing the GDP of the internet. But what exactly contributed to this monumental growth? Developers love Stripe, and so do venture capitalists who continue to pour money into the payments startup to the tune of a $3.5 billion valuation. But how does something as unsexy as a payments company get so much love, hype and growth in a market dominated by incumbents like Google and PayPal? In this growth study we break down just how Stripe has found growth
"You've probably heard about Slack's exponential growth. And you may have read about how the internal-communication platform — now just two years old — is already used by more than 30,000 teams and valued at over $1 billion. But have you visited its Twitter Wall of Love?"
Rand Fishkin suggests that SEO is getting harder, but the high barrier to entry means a great opportunity for those who succeed. His presentation includes the following changes/tips:
Moving from keyword matching to topic association
Domain-level keyword connections are on the rise
Google's crackdown on spam is basically a crackdown on ranking without brand
Critical SEO data still flows for 1%, but is unavailable to the 99%
Even great content benefits from paid amplification
Everyone's been in the position where there's a million and one things going on, but a client (or you) still requires top-notch keyword research. So something needs to get done in a pinch. Searching around the internet and learning more about the trendiest aspects of keyword research (because let's face it, either it's been a while since you last did it or it's your first time doing it) can take a ton of time. There are literally millions of things you could be reading about it; actually 15.4 million if we want to be precise. Unfortunately, no one has time to sift through 15,400,000 results and identify which ones are timely, relevant, or even correct. That's why I set restrictions so I could stick to a regimented, specific and effective schedule for identifying and presenting the most effective keywords for organic search, no matter who the client is. We begin this case study with a fictitious client, Joey Antipodean, who lives in Manhattan and really loves kangaroos. In fact, he loves them so much he decided to make a website, www.kangaroosnyc.com (not real and available for sale on GoDaddy) for other admirers of this wonderful marsupial to ask questions, share stories and have a vibrant, loyal community.
When you write your blog posts, what language do you write them in? Chances are that you write them in English. What if I told you that you would get more traffic if you wrote your blog posts in Mandarin and Spanish as they are the two most popular languages in the world? I thought it would be a good experiment to translate NeilPatel.com into 82 different languages. Within three weeks of doing this, I saw a 47% increase in my search traffic—as you can see from the image above.

At KISSmetrics, we've held 77 webinars to date, with great results so far. You can safely assume that we would have stopped holding webinars long ago if the results had been less than desirable since we are a company that measures everything. So, what have the webinars yielded? The 77 webinars have brought us an additional 518,399 visitors, of which 155,386 have registered to attend a webinar. However, only 74,4381 of those who registered ended up attending, and 16,394 turned into leads. Assuming that you can close at least 1 out of 20 leads (a low closing ratio) and that each customer is worth at least a few thousand dollars, you're looking at generating $1,638,000 in revenue by conservative estimates.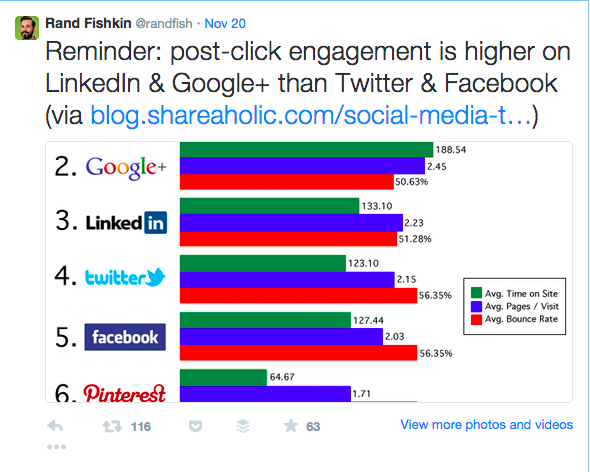 As we discussed in part 1 of the series, creating valuable content is only half the battle when it comes to content marketing. The other half of the battle is getting people to actually read your content. From talking with numerous founders, content marketers, and bloggers over the last month, it seems like distribution is the part of content marketing that most people struggle with. The good news is that I've spent a lot of time figuring out a combination of distribution tactics that can get you traction quickly. These distribution tactics are the same ones I used to grow the Build Blog to over 20,000 monthly unique visitors in less than four months. These are also the tactics I use to grow this site. These are not the only ways to distribute content. However, these tactics are my go-to ways to grow my audience quickly and authentically.
My Simple Rule of Marketing
Tip of the Week by Hiten Shah from SaaS Weekly I often get asked about marketing tactics, especially from early stage SaaS businesses. How should we acquire customers? Should we do paid acquisition? Invest in blogging? Engage on Twitter? I've also been in meetings and we get to a slide with a long list of marketing tactics. In these situations, I respond by asking a simple question: What's already working? After I hear the answer (there's always an answer to that question), I focus the rest of our discussion on how more of that can be done. It's usually that simple. Figure out how to do more of what's working first before you move on to new channels or marketing tactics. Want to know how you can get more customers? Just ask yourself that simple question. If you still can't figure out how to do more of what's already working, reply to this email with details and I'll help you think of what to do.
TOOL TIME
No more dead zones. No more buffering. eero is the world's first WiFi system. A set of three euross covers the typical home. They work in unison to deliver hyper-fast, super-stable WiFi to every nook of every room. Stream video or email friends from anywhere in your home. And from your backyard, too.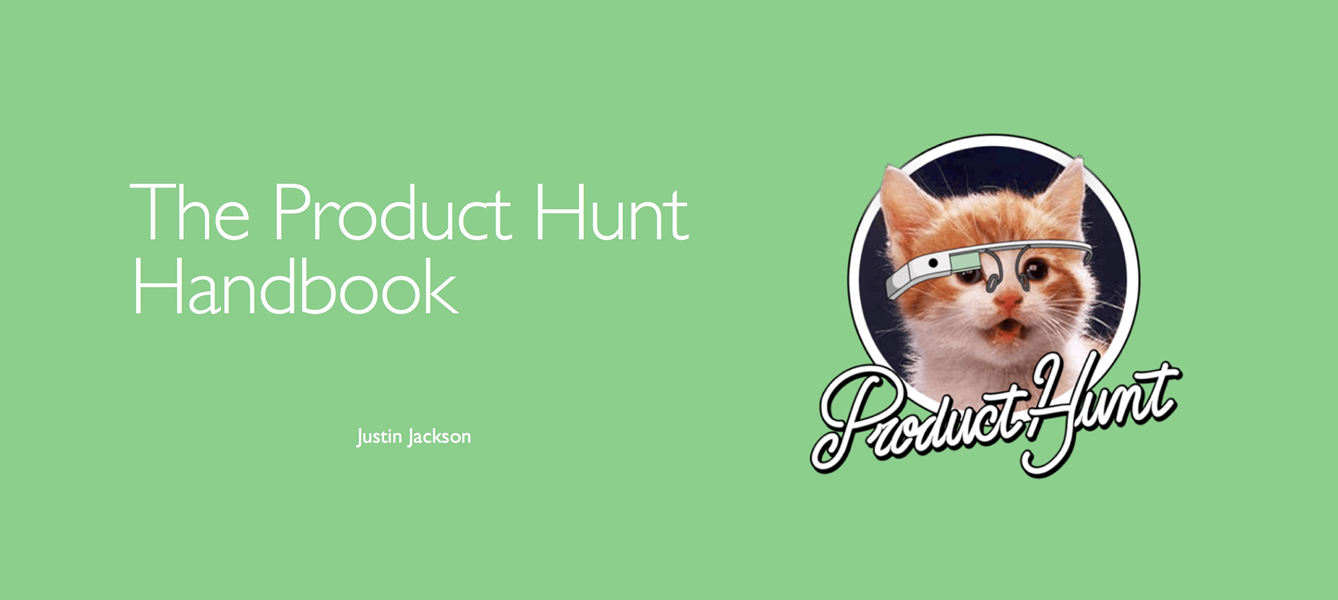 Learn how to effectively launch your product on Product Hunt
Step-by-step guide & workbook for a successful PH launch.


Why all the Product Hunt love?

Create engaging images for your social media posts in 30s.
Presets-02 A simple WordPress site builder & its free forever.
Remote | OK A daily aggregator of all remote jobs
"There's TOO MANY (remote) job boards. But many of my friends are still unable to find a remote job. Why? Because they don't have the time to look through hundreds of boards for specifically remote jobs. And the remote boards out there are too dispersed. So I built this. Think of it like a search engine for ALL remote jobs out there. It aggregates all remote jobs from lots of different sources and then if you'd like to apply for a job, it links you back to the source. I'll be adding more sources, like @rodolphedutel's Remotive Jobs (http://www.producthunt.com/posts…) and many others. I meet many people that are ready to go but simply can't cause they're tied to a desk job. I hope this makes it easier for (normal) people to actually go remote. And that'll help my little nomadic revolution go faster too.
MORE STORIES
It's hard getting any review but it's particularly hard getting Yelp reviews. They filter many, many more than making it through. I have seen filtering rates as high as 85% of first-time reviewers. Unless the reviewer has either lots of Yelp friends or lots of Yelp reviews, their reviews will be nuked.
Yelp, of course, doesn't want you asking for reviews. That is, to some extent, craziness on the part of Yelp and you are going to ask anyway. (As a note it's not against their TOS, it's just a "recommendation" that you do not ask for reviews.)
So what do you do if you absolutely, unequivocally have to get a few reviews at Yelp? Laser sharp targeting of who you ask.
We all understand the importance of analytics as it relates to website optimization. But analytics is only one piece of the complex puzzle—it can let us know there is a problem, but not necessarily what to do in order to diagnose or fix it. To understand what's really happening on your site you have to—as Steve Blank so famously said—"get out of the building" and talk to your users. While getting out of the building often involves real-life, face-to-face conversations, it's also possible—and in fact, essential—to talk to your customers even when you can't actually leave your seat. Let us explain…
For businesses whose customers find and engage with them online what matters isn't about distancing yourself from the building you're in, as it is closing the distance between yourself and your customers so that you can learn what it is your customers think, desire, like, and dislike.
Brian Dean spills about The Truth About Getting Targeted Traffic in 2015 (and Beyond)
How much of your time as an entrepreneur or member of a young company should be focused on acquiring customers versus developing your product or service?
According to Gabriel Weinberg and Justin Mares, the answer is 50%—split time evenly between building your product or service and bringing in new customers for it.
That's their argument in Traction: A Startup Guide to Getting Customers, a book based on Weinberg's experience as the CEO and founder of search engine DuckDuckGo and Mares' time as the director of revenue at error tracking app maker Exceptional Cloud Services. On top of their own stories, they highlight best practices from dozens of successful founders and marketers who are masters at a specific customer acquisition channel, such as email marketing, sales or search engine optimization.
"Almost every failed startup has a product. What failed startups don't have are enough customers."- Traction: A Startup Guide to Getting Customers
Traction lays out a logical progression that any startup can follow to start testing and experimenting with new traction channels and hopefully find new sources of customers. It's so useful that at Zapier we're using the Traction framework (which this post will outline soon) to guide our thinking around growth in 2015.
The success of your paid advertising campaigns has less to do with the ad itself and more to with what happens after the click.
You can have the most persuasive ad copy, that perfect "eyeball-grabbing" image and buy the highest quality traffic… yet if your landing page is poorly designed for paid traffic, then you're going to have a really hard time achieving a positive ROI.
We've found 7 different styles of landing pages that are working very well for advertisers who drive millions of dollars worth of display traffic to their site every year.
In this post, we're going to cover what they are, who's using them and why they work. You've probably seen some of them, but I guarantee there are one or two that will be new for most people.
BuzzSumo is the most valuable tool for content research and it's use is covered in great detail here.
Still struggling to have success online?  Maybe you just need more discipline.
WorkFromHomeJobs aggregates from 9+ different remote job boards across multiple categories such as programming, design, marketing, customer service, sales and copywriting with more to come. New work from home opportunities are pulled from remote job boards once an hour to be always up to date with the latest jobs instead of wasting hours searching different sites and getting spammed by email by all of them.
HONORABLE MENTIONS