Get caught up on what you might have missed in the week with The Friday Reload.  We hand-curate the best posts, news and videos of the week.
For the week of October 10th, 2014
Bonus: Check out our 100% Free Cheatsheet created by Brad which details the  Exact System He Uses to Get and Close More Deals.
Brad Spencer has brokered over 40 webinars in the past few months totaling over $500,000 in sales.
He takes us through his webinar brokering process, the networking systems he's set up and how to be a 'productive' networker.
Make sure to check out the 100% Free Cheatsheet created by Brad which covers:
Specific Deal Flow Target

Simplicity and Duplication with webinars

Making People Offers They Can't Refuse- aka "The Godfather Effect"

Networking Systems

JV Campaign Quick Fixes

Spice Up Your Offers To JVs
Facebook officially launched its new 'Local Awareness Ads' to help advertisers create ads targeting a hyper-local audience "at the lowest possible cost."
"Local awareness ads are built to be more cost-effective than traditional advertising channels like newspaper while offering more precise targeting and greater reach," Facebook explains. "We think they're the best way for local businesses to reach people near them, and the best way for people who use Facebook to discover more useful things in their area."

1: Close Uncompleted Sales
If you have an online shop as part of your website, you know how frustrating it is when visitors abandon the shopping process. With Twitter tailored audiences, you have a chance to recover those sales by remarketing to buyers who didn't complete a sale.
2: Improve Newsletter Open Rate
It's best to target subscribers who haven't opened your newsletter over a period of time (e.g., the last four newsletters), rather than only those who didn't open your most recent one.
3: Increase Website Traffic
4: Generate Leads in Two Steps
Both 3 and 4 leverage Twitter cards.
5: Engage With TV Viewers in Real Time
Promoted pins run on a cost-per-click (CPC) basis. A campaign has a specified daily budget and duration. You pay only when someone clicksthroughh the pin to your website. You can monitor and adjust your campaign as it runs.
If you haven't yet been invited to use this new tool, apply here. Note: Approval is not guaranteed or given right away. Early adopters, be patient–they still have some bugs to work out.
If you're demographic is even 50% women, you are missing out on a HUGE opportunity with Pinterest.
Fortunately for both of us, ConversionXL found a handful of segments & reports to help get you started. Don't think of this as a definitive list, but rather as a source of inspiration to jump-start your own thinking around the different ways you can segment your data.
When they were writing this article, Peep reminded then data segmentation is really about trying to answer a question or solve a problem.
In the segments they've created here, those questions are:
Why do big spenders spend higher than average?
What internal site search terms lead to the most revenue?
Who on Twitter sends the most new traffic?
1. The Big Spender Segment
If your Average Order Value is $150, this is the group of people who're spending 2-3x as much.
The idea with this segment is to understand how your high value customers use the site, so you can focus your acquisition efforts to find more customers just like them & motivate existing customers to move into this category as well.
Knowing that, dig in to your data to see what else you can uncover about this segment:
Are they coming from a specific channel?
Do they buy higher priced items or are they buying in higher quantities?
How frequently are they visiting your site?
2. Visitors Who Used Internal Site Search
It has often been observed that eCommerce customers who use internal site search convert at a much higher rate & typically spend more than the average visitor.
If this is true for you, the Site search usage reports will help you to make sense of how the people with high purchase intent are looking for products on your site.
One way to use this set of reports is to see which keywords are getting queried the most & result in the highest order value.
3. Finding The Twitter Users Who Refer The Most Traffic/Conversions
"Get influential people to share your stuff on Twitter…" How many times have you heard that before?
The problem is, without a system in place to measure how much new traffic you're getting from an influencer, you'll never know who's really helping you spread your message.
Beautiful UX over on this post which covers 20 different tips for better emails.
The 20 tips below may seem basic but you'll find many at the core of the best email marketing campaigns out there. You'll notice that many of the examples employ five or more of these tips in a single email. For best results, apply liberally.
Create an exclusive club
Show that you care
Ask for feedback
Use social proof
Get personal
Make conversion a habit
Include downloads
Tell readers what to do next
Keep readers on their toes
Use the same subject line every time
Use referral codes
Use buttons
Overwhelm users with value
Remind readers what you do
Leverage your partners' brand power
Make people happy
Tap into social trends and current events
Say Thanks
Make an announcement
Gamify a process
Changed to…
The "before" and "after" distribution of purchases for 3 options is:
Before: 5 flights — 80%, 20 flights — 9%, 1 year — 11%
After: 5 flights — 38%, 20 flights — 21% and 1 year — 41%
Which has eventually improved their average purchase value 2x times: from $8.1 to $15.3!
Not a bad little trick.
The better you understand your reviews, the better you understand your customers and your business.  That's how you'll attract more of the types of customers you want.
Don't have many reviews yet? Great. It won't take you long to mine them for insights.
Don't have any reviews? No problem. Mine your competitors' reviews.
The 25 'nuggets' are pretty extensive so check the main article to dig through them.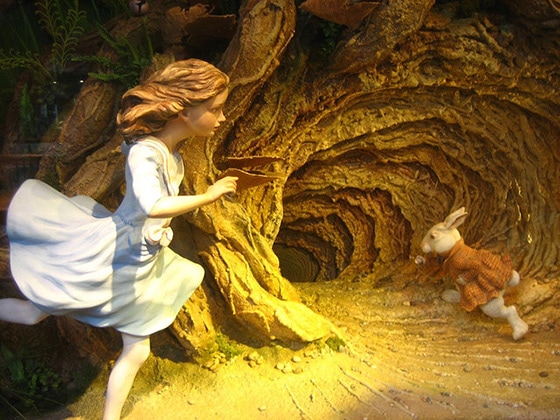 There are hundreds of landing page optimization resources out there – don't fall down the rabbit hole. Start with these brief but actionable infographics and SlideShares. Image by Valerie Hinojosa via Flickr.
ConversionXL spent hours searching the web to bring you a hand-curated list of the best easy-to-digest resources: five SlideShares and six infographics to help you master landing page optimization. They even pulled an awesome takeaway from each so you can leave with a checklist of LPO tactics you can try today.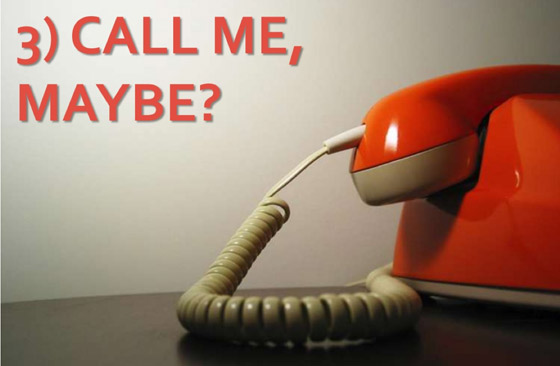 Rather than simply repeating standard-fare advice, they explore advanced optimization tactics, such as optimizing your landing pages for mobile users. 
For example, did you know that up to 70% of all advertising-generated conversions occur over the phone? If you're designing for mobile, they suggest testing a click-to-call button rather than an email opt-in form.
Awesome takeaway:
Humans follow information like a dog follows a scent. Make sure your ads have a scent trail – in other words, make sure there is a clear link between each step of the user's journey, from the moment they search for a particular keyword to their arrival on your landing page.
Awesome takeaway:
Message match is achieved when the words from your ad are echoed on your landing page. Motivation match is about ensuring that you're matching your offer to the intent of your prospects. Are you offering an ebook to someone who just searched for "download software"?
Also, this resource is packed with interesting stats – did you know that the brain processes visuals 60,000 times faster than text?
Awesome takeaway:
Because our brain processes visuals faster than text, it's imperative that you select a landing page image that communicates what your offer is – and what benefits it brings. If you're offering an ebook, show the cover of the ebook. If you're selling a physical product, show that product in context: show a happy customer using it.
In this SlideShare, Unbounce's Oli Gardner shows how to not suck at it by usingconversion-centered design: a set of design and usability principles proven to increase conversions.
According to Oli, there are seven design principles that increase conversions: attention, coupling, context, congruence, clarity, credibility and continuance. In this SlideShare, he reveals how each one can improve your conversion rates.
Awesome takeaway:
The first aspect of conversion-centered design, attention, is a simple but powerful principle that 98% of people get wrong on their landing page.
Minding your attention ratio – the ratio of links on a page to the number of campaign conversion goals – can help you rise above the majority (as you'll see on page 43, even companies like Google get it wrong!).
As Oli explains, your landing page's attention ratio should always be 1:1 or you're disrespecting your prospect's click.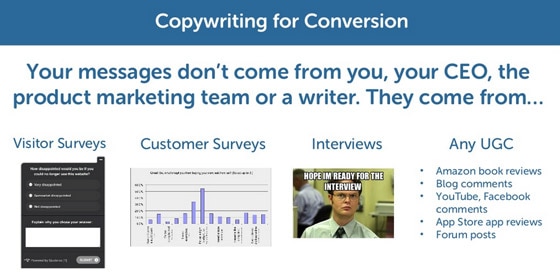 Joanna shares some copy testing ideas that can bring big conversion lifts. For example:
Making calls to action match what your prospect is thinking ("Buy" or "Submit" vs. "Get" or "Yes, give me access")
Applying the psychological principle that gain is more powerful than loss aversion ("Generate more leads" vs. "Stop losing leads)
Awesome takeaway:
Implementing Joanna's quick tips for creating better-performing copy is important, but as she points out, if you don't start by creating messaging that is based on deep customer research, your copy will inevitably fail. Always research your customer before you put pen to paper (or finger to keyboard)!
Awesome takeaway:
Always remember that the landing page is the stage within a sales funnel that is most vulnerable to abandonment. Give it the attention it deserves!
Awesome takeaway:
Providing value for your visitors isn't enough – you need to provide timely value. Your landing page's tone and offer need to match the prospect's stage in the buying cycle and move them closer to making a purchase.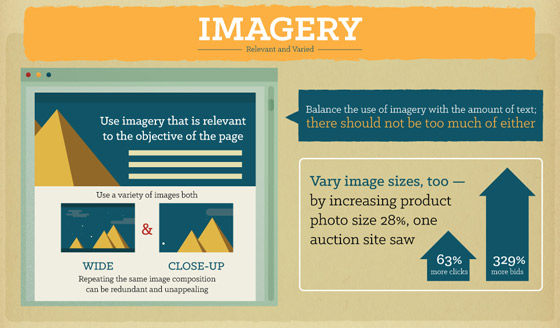 Awesome takeaway:
Even the behind-the-scenes elements of your landing page should be optimized for performance. You need:
A compelling, keyword-focused title tag
An enticing (but concise) meta description
A keyword-focused headline
Clean HTML tags
Compressed images for maximum site performance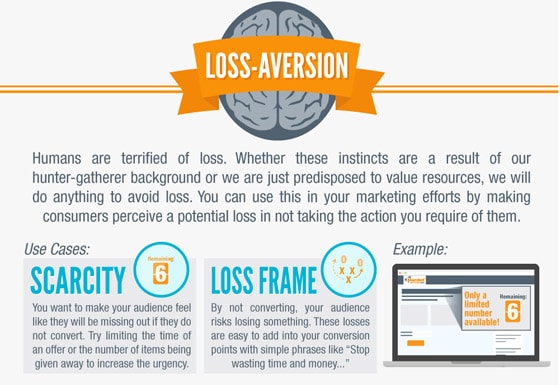 Awesome takeaway:
The human brain has a tendency to compare different options, scenarios and outcomes in an attempt to make the right decision. You can leverage this tendency by using the psychological technique of anchoring. A good example of this is listing your original price alongside a discounted price so prospects have a tangible idea of what they'll save.
Email outreach is something that the SEO industry is obsessed with automating. Of all the things that I get asked about, outreach is probably the most common.
Stop Over-Automating
Instead of looking at how you can create a time-saving email template, look at how you can automate different parts of the process.
Crafting Your Email Pitch
Once you've prepared your content and you know exactly who you're going to be pitching it to, it's time to start crafting your email pitch.
Whilst I'm not going to give you a template with which you can insert your target's name into and press send, I will give you some general guidelines that my team and I always adhere to:
The outreach email shouldn't be more than 190 words in length.
You should be addressing the recipient by name.
You should give a very brief intro as to who you are and who your client is (if you're pitching on their behalf).
The pitch section should get straight to the pointof what the content is and take up no more than two paragraphs.
Never send over the full content in your first email pitch. Wait until you've had a response and built an initial relationship.
If your pitch is quite complicated, use bullet points to get the main points across in a concise manner.
Add an emotional hook so that the recipient will want more information from you.
Every pitch should be unique and completely personal to the recipient, and a nice way of doing this is to find out what they've been tweeting about and start a conversation from there.
Make sure you get across how publishing your content will be mutually beneficial.
The email subject line should not be longer than 55 characters in length and should also include the content idea within it.
Get straight to the point and don't use buzzwords!
In a new study, ShareThis reports that Millennials are far more likely than the general population to share content on social networks and to click and purchase shared content.
Interesting to think how fighting for more social shares could increase sales.
Honestly, this post is so massively detailed I can't begin to summarize it.  Instead, if you're in the content promotion game, check out the post.
1. Stopped advertising the free plan
Take-away: Do not underestimate the consequence of a free plan sitting next to your paying plan. Especially, if you are also targeting companies.
2. From users to the number of alerts
Take-away: Unless you are an "everyone or nobody" type of tool (e.i. support software or productivity tool that only have value if the whole team/company is using it such as Zendesk, Asana, Front App, etc), you should select your key feature as first criteria when setting the pricing.
3. Unbundled features
Takeaway: Understand how your customers are using your product in order to determine how to price it. Look at consumption patterns, use cases among different customer segments, and when all else fails, ask them.
TOOL TIME
YC's How to Start a Startup packaged as an online course.
"Everything we know about how to start a startup, for free, from some of the world experts."
No one signs up for your newsletter twice.
Good blog funnel
Read more about why the founder created it here: Introducing FunnelOptimizer.io.
HONORABLE MENTIONS
– Incredibly basic title but the targeting is on point.
Adios!  Crush Friday and enjoy the weekend.